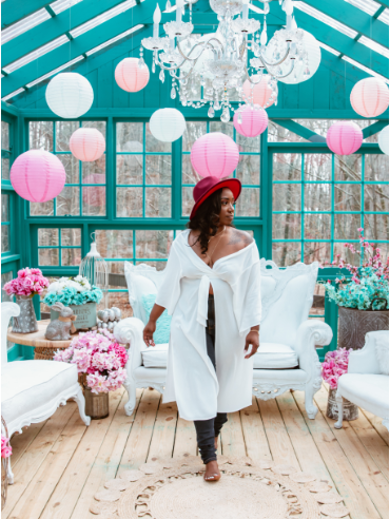 The BraidingJace Story
BraidingJace is a mobile braiding service that focuses on youth hairstyles (ranging from ages 2-14) and male braiding hairstyles. Mobile services are also extended to other select adult styles upon request.
BraidingJace, LLC. was founded by Tia Harper in the summer of 2018. She was inspired by her son, Carson Jace Harper, to start the journey of entrepreneurship. Through him, she found unspeakable joy, power, and endless opportunity for herself. As his mommy, she had to come up with fun and creative ways to braid his hair. And because of him, she became more patient, fun-loving, and inspired to braid again. She loves doing protective and stylish hairstyles on him that match his energetic and adventurous nature- this helped her to find her passion for braiding children's hair.
Tia has been braiding since elementary school; fun fact: she taught herself how to braid on her baby dolls. By the time she reached middle school, her love for braiding grew as she braided her friends' and classmates' hair.
Over time, people learned about her skill set by word of mouth and the rest is history. When Tia went away to college, she lost her passion for braiding. It wasn't until she gave birth to her son that her passion for braiding was rebirthed.
Tia began the journey of braiding Carson's hair at a very early age. And along that journey, she noticed that they both began to experience significant hair loss. Tia's hair loss was due to postpartum shedding and Carson's hair loss was due to sleeping on the back of his head as an infant. After doing extensive research and trying several mixtures, she made a small batch of rice water to use on their hair. Within only a few weeks of using the rice water, she was convinced by the significant improvements obtained for their hair. Although her first batch of rice water smelled horrendous, she was determined to include it in their hair care regimen. This determination led her to create the very first product of BraidingJace, CUMI Rice Water.
Book Today!